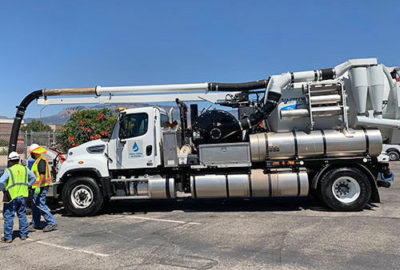 The Collection Section operates a sanitary sewer system including approximately 2400 miles of pipes, manholes, and facilities consisting of approximately 60 pump and vacuum stations and 20 odor control stations. There are a total of 67 employees within the Collection Section.
Under the National Pollutant Discharge Elimination System (NPDES) Permit No. NM0022250, the Water Authority is required to prepare a Capacity, Management, and Operations and Maintenance (CMOM) Plan. The CMOM Annual Report report is issued to provide a summary description of CMOM activities for the previous calendar year.
Cleaning of the entire sewer system is completed every 10 years as part of the Water Authority's sub-basin cleaning program. Certain problems areas of the sewer system are cleaned on a more frequent basis under the short interval cleaning program.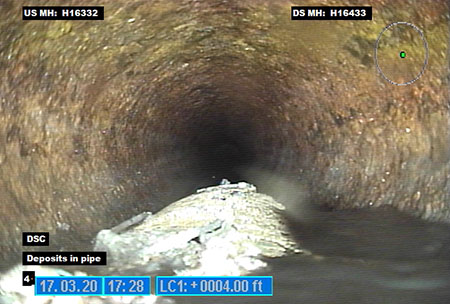 To identify problems in sewers, the Section performs inspection of the pipe by video camera. Televising also allows the Section to prioritize sewer lines that need to be replaced based on condition.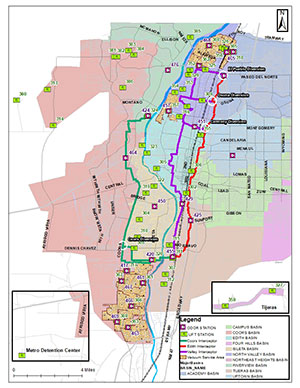 The Section responds to blockages and overflows of the sewer system. Occasionally, these sewer troubles can cause damage to customer's property. The Section is committed to responding to and alleviating these problems within our system. The Section has an Overflow Emergency Response Plan (OERP).
Several areas of the sewer system require pump stations to transfer sewer to the treatment plant. Our sewer system is unique in that the southern portion is a vacuum system. Sewer is drawn into the collection pipe by negative pressure created at the vacuum station (relative to atmospheric pressure).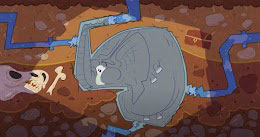 To learn how to prevent overflows in our system, check out the Interactive Sewer Game.
To report an issue with the sewer system, call 842-WATR (9287) Option 1.