Our award-winning education program reaches nearly 20,000 students each year.
We offer free puppet shows for younger students, in-class science activities for grades 1-12, an immersive half-day field trip to the river for all Albuquerque area fourth graders, and tours of our wastewater treatment plant.
AWARD WINNING!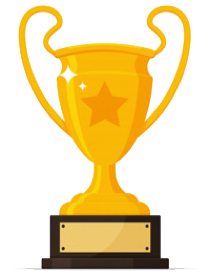 Our education program has won two national awards: The Water Environment Federation (WEF) Public Education and Outreach Award in 2016, and the National Association of Clean Water Advocates (NACWA) award for Public Information and Education in 2017.
FACES OF OUR PROGRAM
Meet our educators! Watch our short video to meet our team and learn a few easy ways to save water at home.

Erin Keck is the director of the Water Authority's education program, combining her love of teaching with her love of the outdoors.

Byron McMillan is passionate about indigeneity, becoming of the place you live. He believes there is no better way to do this than for all kids of the Greater Albuquerque area, our future leaders, to understand how we get our water, and to experience the Rio Grande and the Bosque ecosystem for themselves.

An environmental educator and advocate for learning through play and self-exploration, Monika Skiba values nature as the best classroom and teacher and loves guiding kids to find a connection with the precious environment that surrounds us!

As a Water Resources Educator, Rhea Trotman enjoys sharing her love of nature and knowledge of sustainable practices with our next generation of Environmental Stewards.

As a fourth generation New Mexican, Ellie Collister loves the opportunity to inspire students about their impact on New Mexico's environment in an outdoor classroom.
Questions? For additional information and scheduling, contact Erin Keck at ekeck@abcwua.org or call 289-3027.