Your Water Authority
Overview
The Albuquerque Bernalillo County Water Utility Authority provides water and wastewater services to the greater Albuquerque metropolitan area. It is the largest water and wastewater utility in New Mexico.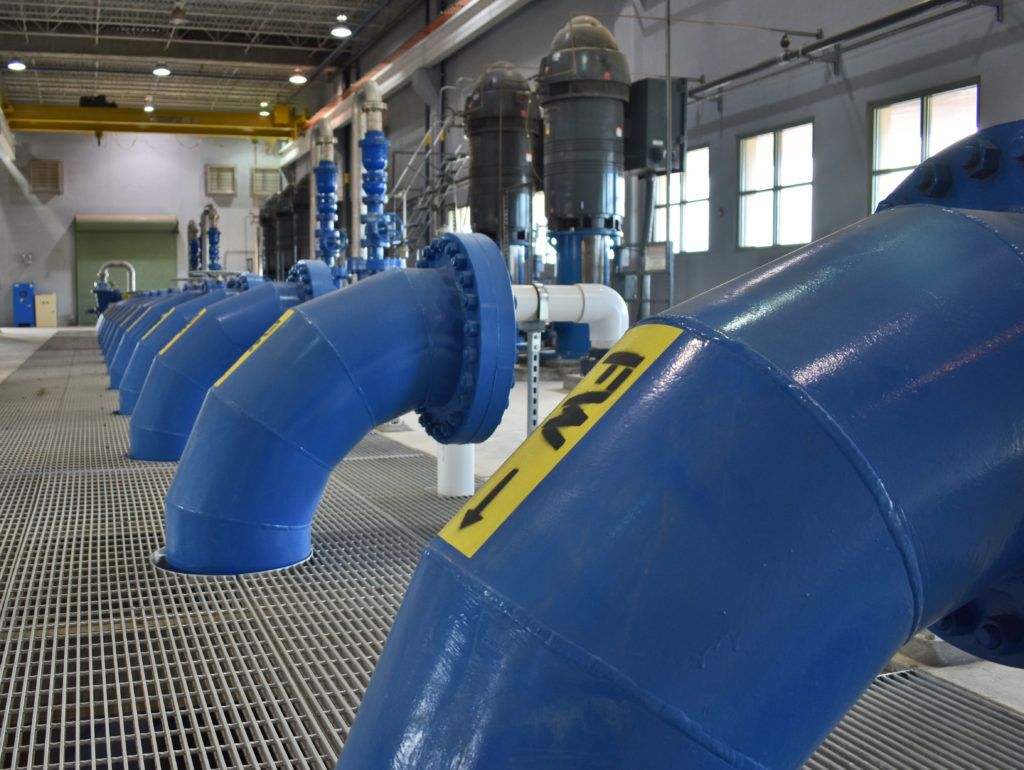 A political subdivision of the state, the Water Authority is held accountable to its ratepayers by an eight-member Governing Board consisting of three Albuquerque City Councilors, three Bernalillo County Commissioners, the Mayor of Albuquerque, and a non-voting member from the Village of Los Ranchos.
The Water Authority has:
~635 employees
~214,000 customer accounts, representing more than 650,000 water users
A dual groundwater/surface water supply system relying on the local aquifer and water imported from the Colorado River Basin via the San Juan-Chama Project.
3,000+ miles of water supply pipeline
2,400+ miles of sewer collector pipeline
$5 billion+ in assets
Bond ratings of AAA (S&P); Aa2 (Moody's); AA (Fitch)
Establishment of the Water Authority
In January 2003, the New Mexico Legislature approved Senate Bill 887 which transferred the municipal Water and Wastewater Utility to the Albuquerque Bernalillo County Water Utility Authority (Water Authority).  Senate Bill 887 became law in June 2003 (NMSA 1978 § 72-1-10).  In December 2003, the Water Authority, the City and County of Bernalillo entered into an operations and maintenance agreement to continue the day-to-day management of the water utility under the City.  The Water Authority completed full transition of administering the water and wastewater utility in July 2007.  During the 2005 New Mexico Legislative Session, Senate Bill 879 was passed which provided the Water Authority the statutory powers provided to all public water and wastewater utilities in the state.
Vision and Mission Statements
The Water Authority's Vision is to go beyond our customer's expectations.  We value high quality and reliable service to our customers at a reasonable cost, supporting the regional community, the environment and our employees.
The Water Authority's Mission is to:
Assure responsive Customer Service
Provide reliable, high quality, affordable and sustainable water supply, wastewater collection treatment, and reuse systems
Support healthy, environmentally-sustainable, and economically-viable community