Jack and the Conservation Critters are at it again in this year's puppet show. Students sing songs, dance, and have a good laugh while they learn about the importance of water here in the desert where we live.
Our free puppet show for grades K – 2 works best for audiences of 40 – 80 students. It lasts about 30 minutes. We leave free coloring books that remind students about the lessons they learned in the show.
Watch one of our popular shows here and download the coloring book that goes with it here.
Here is what principal Steven Tognoni, Principal at East San Jose Elementary School, had to say after watching the show: "I truly enjoyed the show on water conservation. The TPR (Total Physical Response) model that you used was something that I feel works great with children . . . I would highly recommend the program to any school in APS."
Questions? Call Jeff Tuttle at (505) 289-3027 or email jtuttle@abcwua.org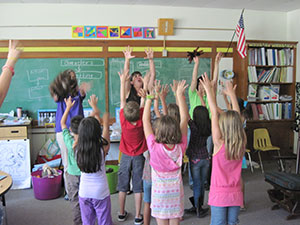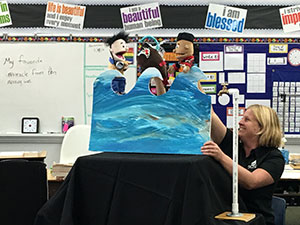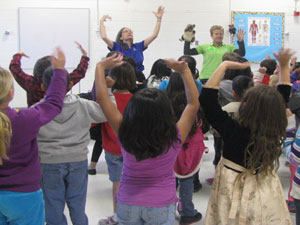 Here are some puppet show songs: Listen and then download the lyrics or coloring book if you like them!
Here are some more things from the puppet shows that you can use!