RE-OPENING JULY 1
The Water Authority's Customer Service center will open to walk-in traffic on July 1—but in a new location at 1441 Mission Ave. in north-central Albuquerque. The new facility, completed in 2020 during the pandemic, consolidates now-shuttered offices downtown and on the West Side. Lobby hours will be 8:30 a.m. to 4:30 p.m., Monday through Friday. Former Customer Service offices at City Hall and 4700 Irving Blvd. are permanently closed.
"The new Customer Service center is conveniently located near Montaño and I-25" said Steven Michael Quezada, Chair of the Water Authority governing board. "It also has free parking—something we couldn't offer at our Downtown office."
Customers can stop in to pay bills, fire hydrant meter fees and new-construction fees at the new location.
"Of course, customers can continue to pay their bills online at abcwua.org, over the phone at 842-WATR (9287), by mail, or at any Western Union location," Quezada said.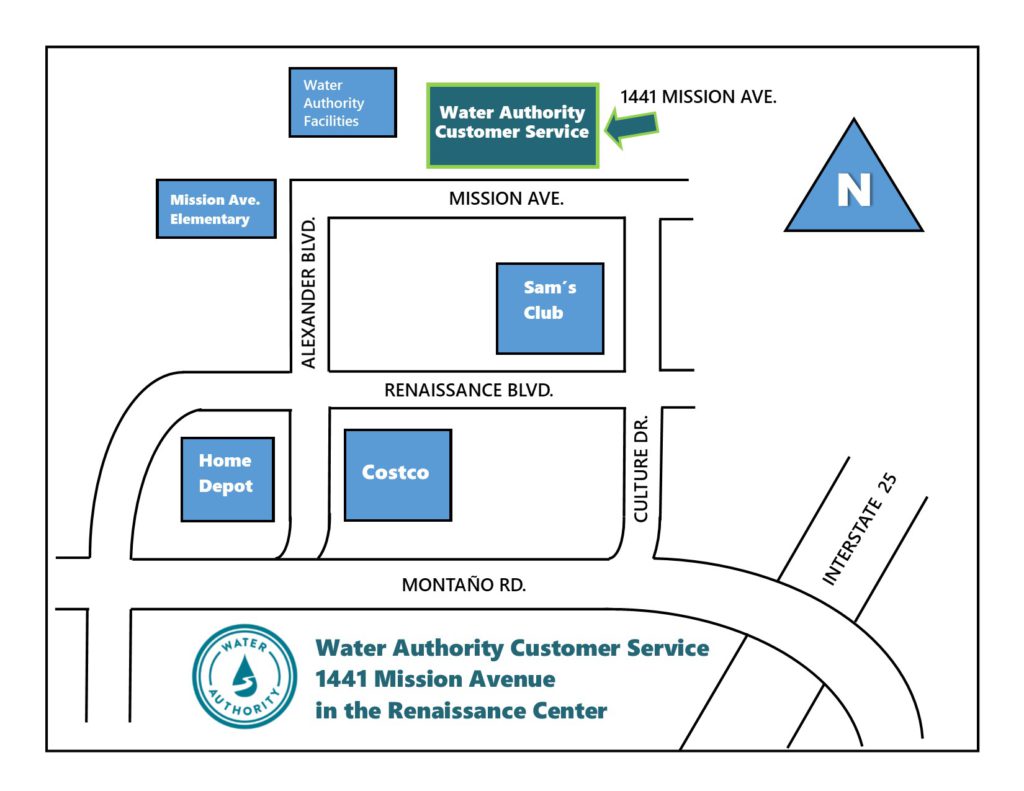 NOTE: Builders and developers should apply online for new service and tapping permits: https://www.abcwua.org/info-for-builders-tapping-permits/ . Utility Development staff will be onsite at Plaza Del Sol (600 2nd St. NW) to assist with the application process.